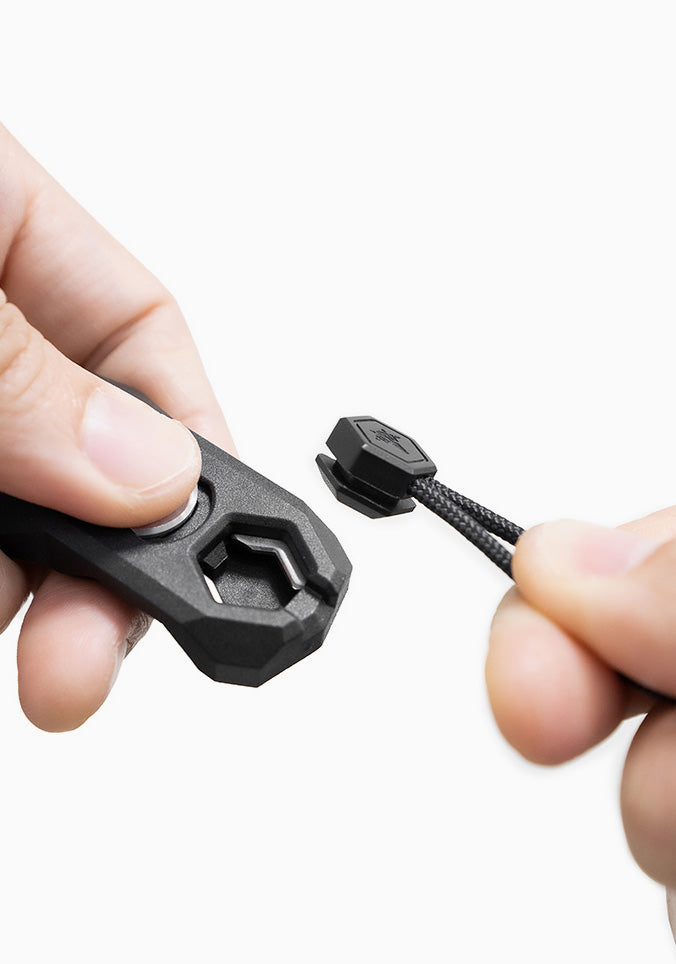 SQUID KNOTS
---
SQUID KNOT is a part of SQUID mount system. With SQUID mount system, you can attach/detach your devices much faster. You can also use SQUID KNOTs on different devices to switch between them. This package includes 4 SQUID KNOTs.
Features (while working with SQUID BODY)
one hand mount and dismount
magnetic auto lock
magnetic prevents itself from swing
20 Kg static load, super safe!
made with PA66, reliable
stainless internal parts, heavy duty
Spec
Dimensions : 66 X 14.2 X 9.0mm
Materials : PA66, NdFeB
Weight : 3g
You may have to pay import duty, depending on your local tax regulation.
This product has no reviews yet.