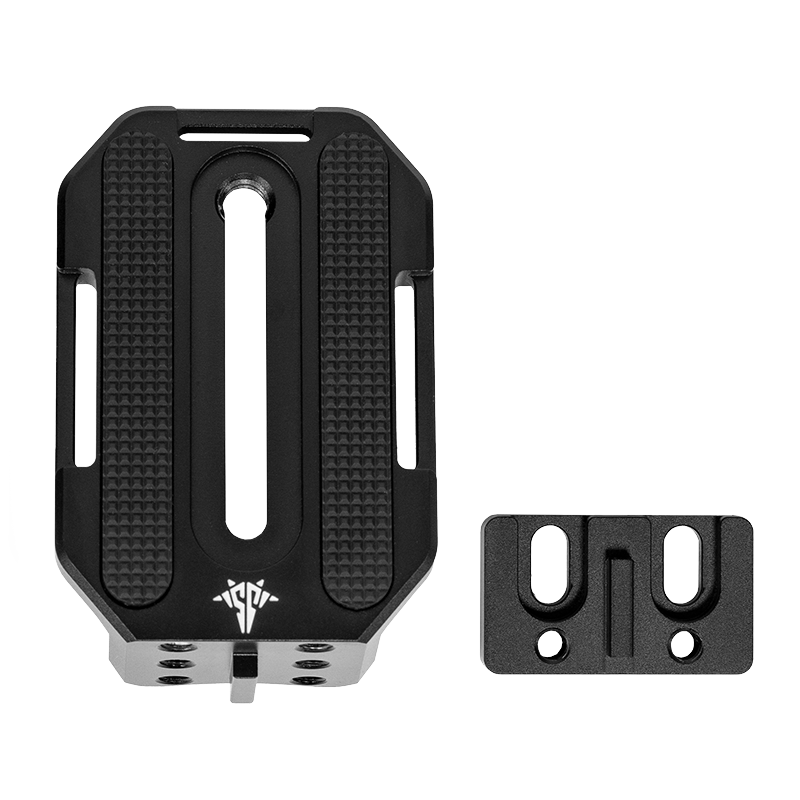 Two-Way Plate
---
This is an accessory for ATOLL. designed for adjustment of the center of lens.

✱This product includes✱
Two-Way Plate 

X1

Bridge Plate

 

X1

Spare Link Screw X4

Spare 1/4"-20UNC Screw X2

✱Features (while working with ATOLL ring base and plates)✱
Compatible with cameras equipped with grips and L-bracket
To resolve the issue of ATOLL not being able to align with the center of the lens

It will not block the opening and closing of the battery cover
You may have to pay import duty, depending on your local tax regulation.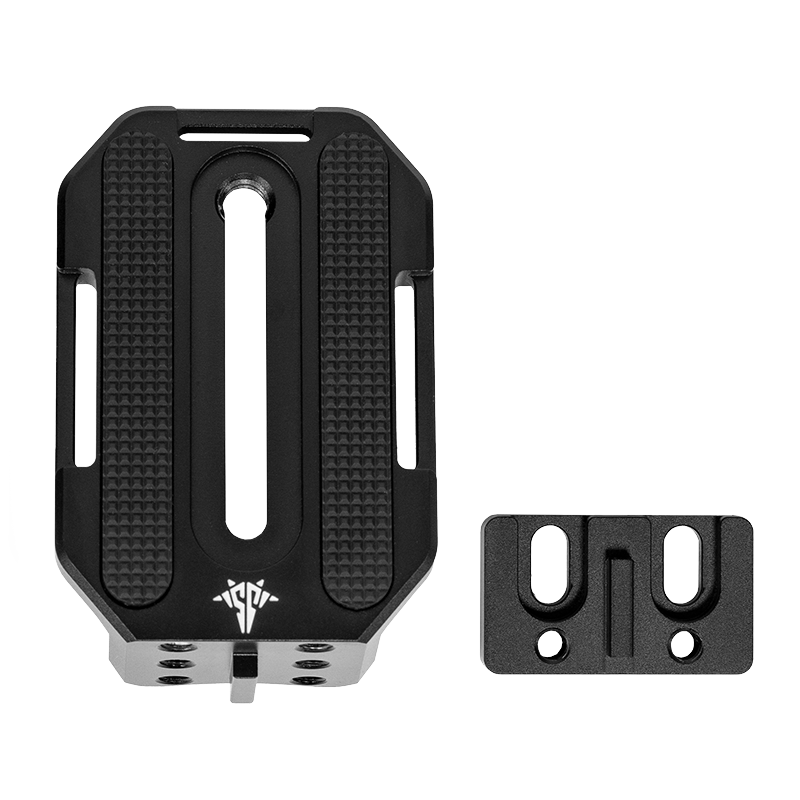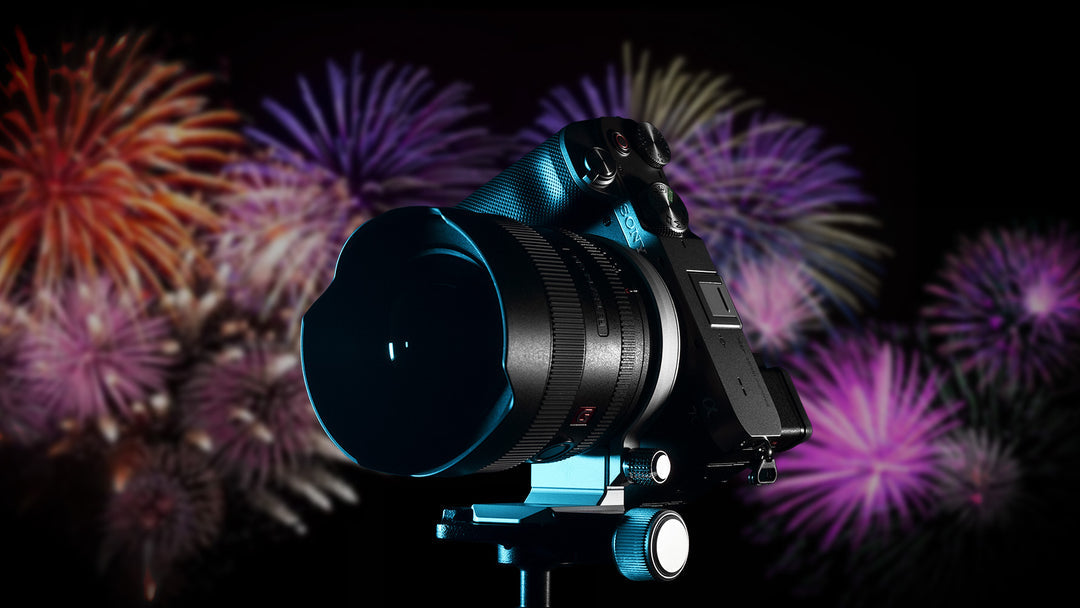 fast rotate your camera like never before
ATOLL Series
It's a camera rotate gadget. Like a tripod collar, but way more easier and faster and lighter and....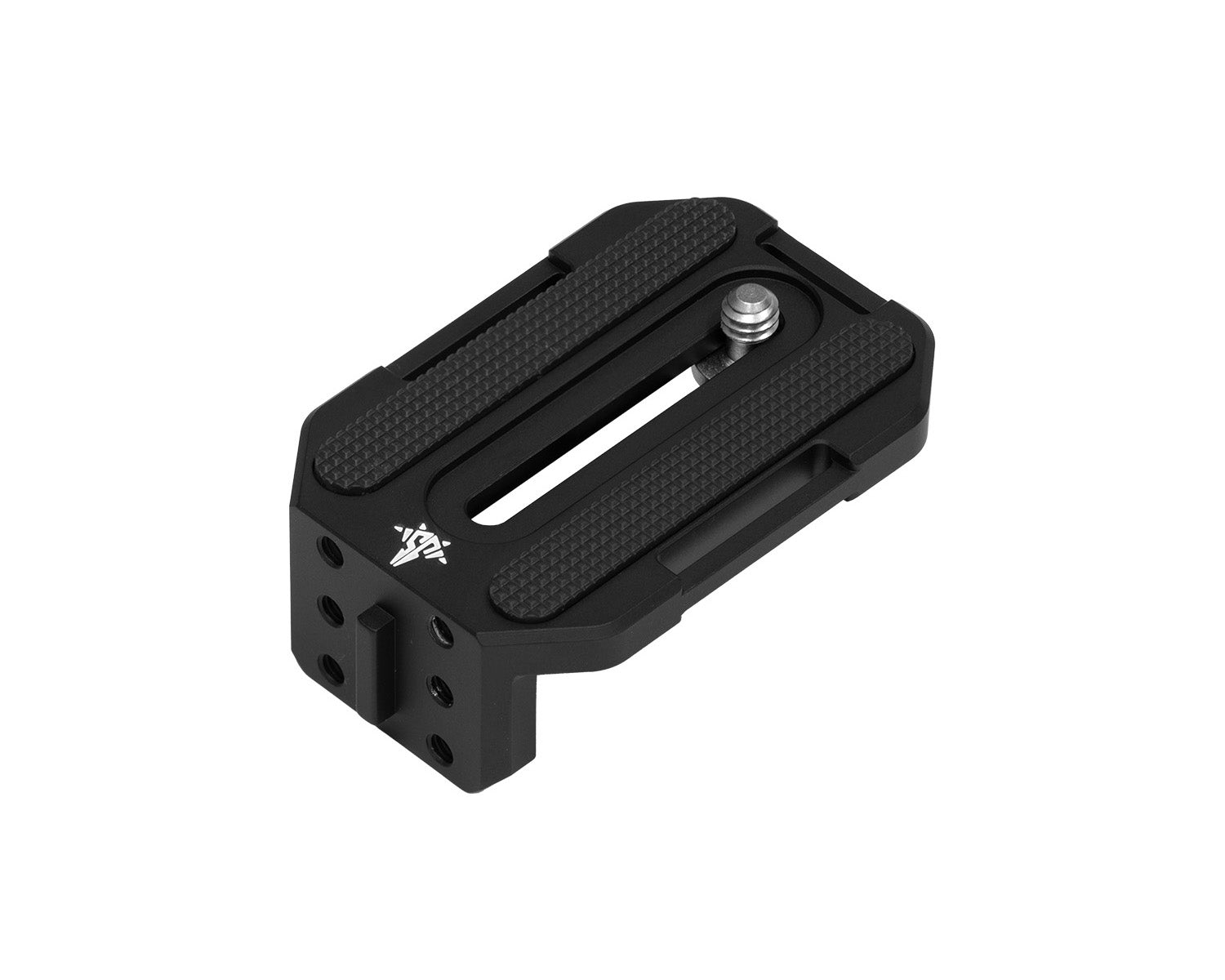 Two-Way Plate Expansion
ATOLL S/C/D has a limited height adjustment, cameras equipped with Grip or L-bracket are not compatible.
Now you can!
Just replace S/C/D plate with the Two-Way Plate, you can now use ATOLL with L-bracket even camera with grip.
﹡To install the Two-Way Plate or Bridge Plate, the black screws included in the accessory kit must be used.
Restrictions
Not all cameras with Grip and L-bracket are compatible with ATOLL S/C/D + Two-Way Plate expansion.
Can be installed - The L-bracket / Grip does not exceed the camera plane (Line A)
Cannot be installed - The L-bracket / Grip exceeds the camera plane (Line A)
Bridge Plate Expansion
Some cameras can work with ATOLL S/C/D, but can't be aligned with the center of the lens.
Now You Can!
Bridge Plate expand the adjustment space, which greatly helps the alignment.
Look for the *BP superscript mark in 📍ATOLL compatible list for more models.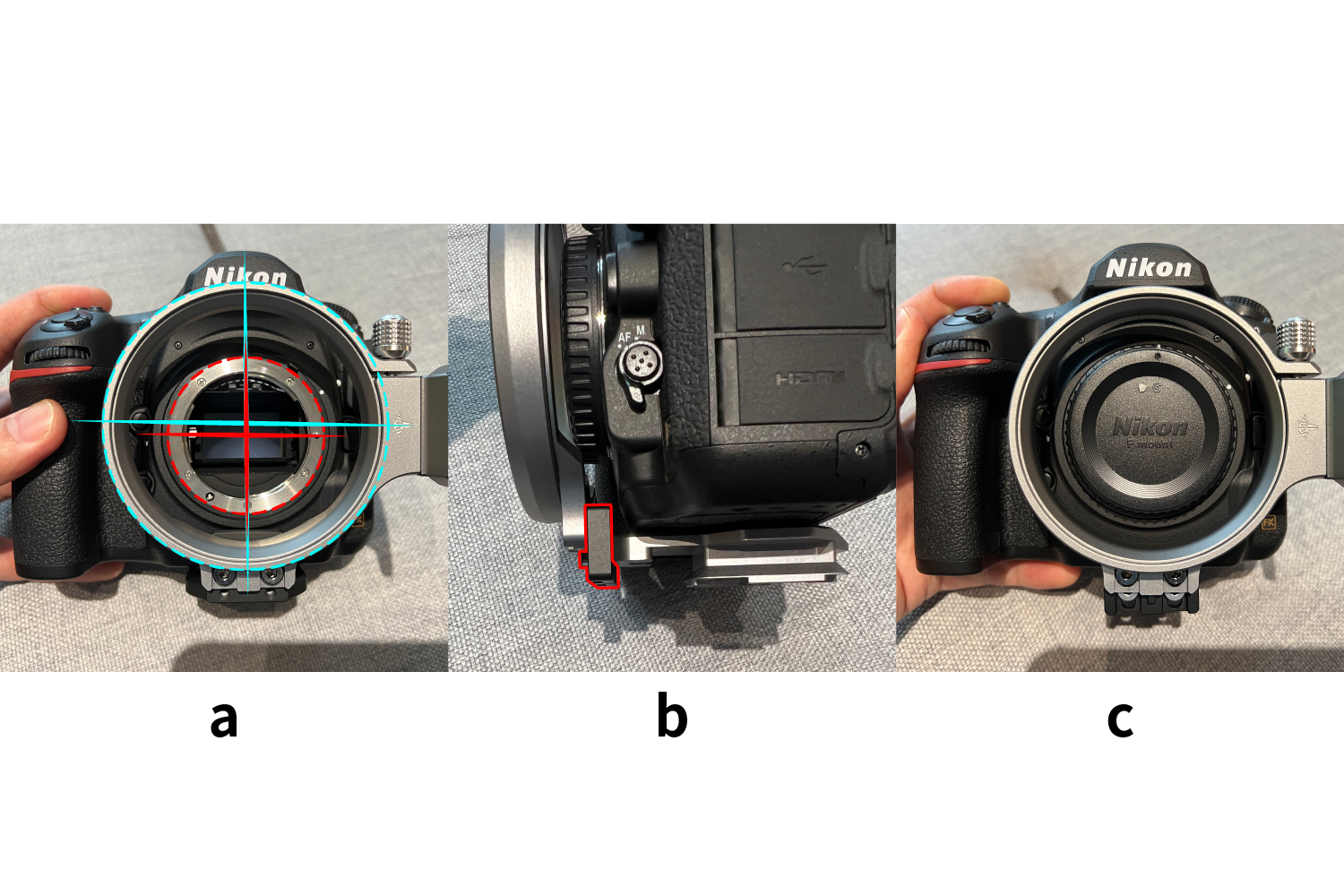 a - ATOLL cannot be aligned with the lens center position.
b - Attach the Bridge Plate between ATOLL and the quick release bracket.
c - After installing the Bridge Plate, you can align the center position
( Image reference model: Nikon D850 )
Can ATOLL S/C/D works with camera + CAGE?
Negative.
Most of the cage has a protruding part, which makes ATOLL impossible to rotate. ( as shown in the picture )
* If you need to install the Cage, please choose ATOLL X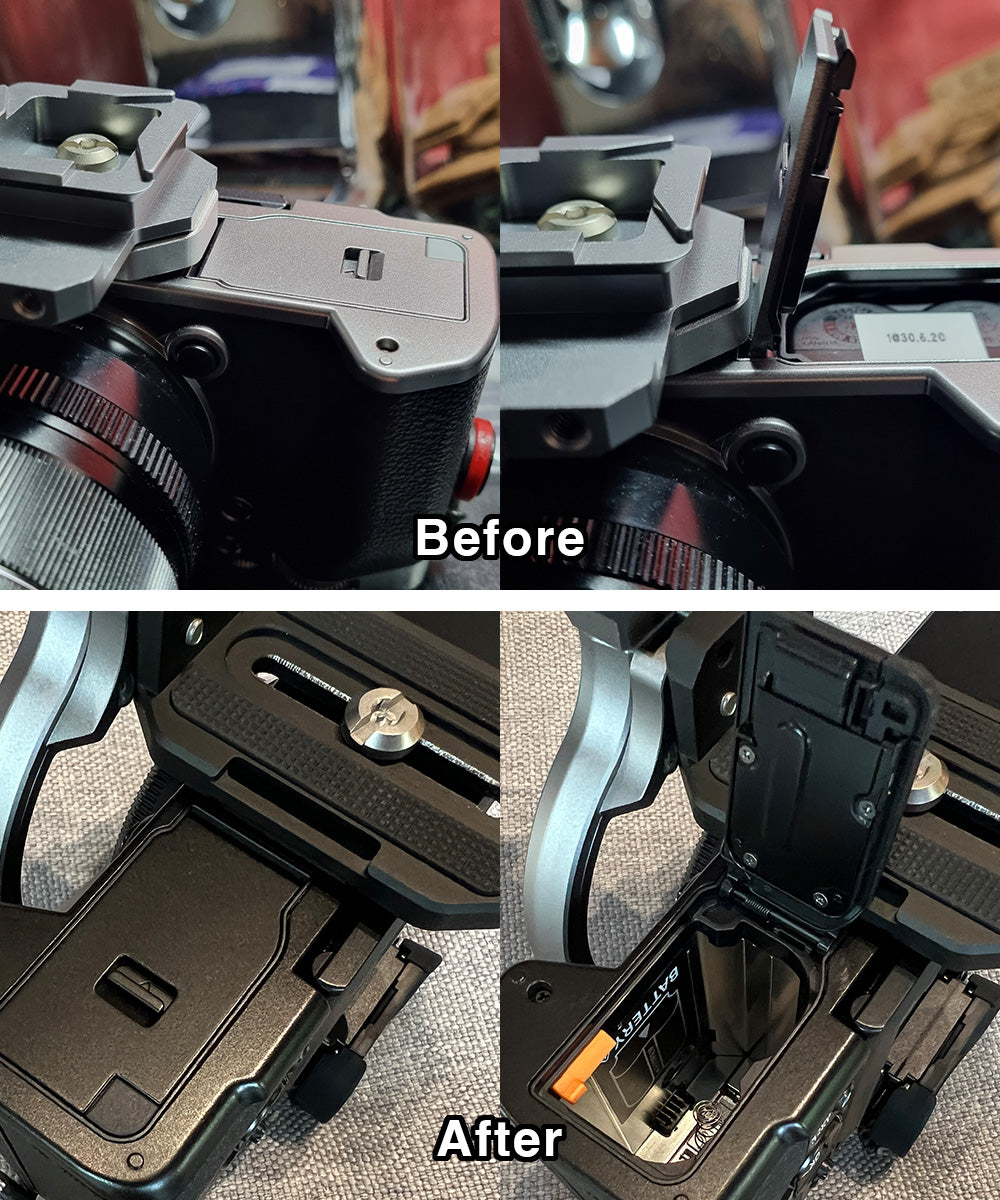 Will Two-Way Plate blocks the battery cover?
Negative.
The ATOLL S/C/D plate has a width of 50.5mm, which will block the battery cover of some camera ( as shown in the picture )
Replace it with a Two-Way Plate , 45mm in width, to make the battery cover fully open.